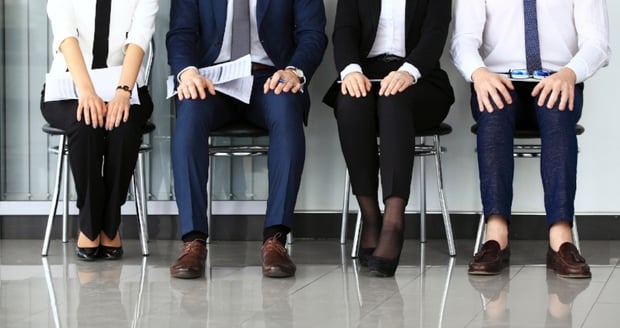 When it's time to re-design your company's website, or build your first site, you've got plenty of questions of your own. How much does it cost to design a website? Should I build my own site or hire a web designer? Start with the understanding that in today's marketing world, a website is much more than an online brochure; it's a highly specialized tool.
A well-designed site includes a sales funnel, which leads visitors from your landing page, through an effective sales process, until they are converted to buyers. It will also include an Search Engine Optimization (SEO) strategy and plenty of fresh SEO content. Working with a professional web designer helps you develop a website that hits all of these benchmarks, and helps you achieve your specific business goals.
Choosing the best web designer for your project starts with looking over the online portfolios of designers you're considering. Once you've found one whose work you like, schedule a website consultation.
Hopefully, you've spelled out your overall business goals and the specific goals you want your website to help you achieve. That's information you'll need to give the web designer during the consultation. Obviously, you want to be sure you're satisfied with the designer's skill level, training, and experience. Beyond those basics, you need to know that you'll be working with someone who 'gets' your image, mission, and goals, because that's what needs to shine in the final product. You also need to work with someone who provides the level of ongoing support you will need for your site.
How Will Your Design Help My Business Achieve Its Goals?
This question has two purposes. It will help you sift out designers whose focus is on closing a sale with you, rather than building an effective site for your business. It also gives you a chance to learn and evaluate what approaches the designer wants to take, and the rationale behind them.
What Will You Do To Make Sure Your Site Design Fits With Our Image And Approach?
Asking a prospective designer how they plan to ensure that their design for you would fit in with both your company's image and your marketing approach and sales style gives the designer a chance to demonstrate that they understand your brand, what you do, and how you do it. Are they listening? Are they asking questions? This is also where you'll learn more about their technical knowledge and how they'll apply it to create a website that represents your unique brand.
What Type Of Ongoing Support Can I Expect?
It's helpful if you can have an idea of what type of ongoing support you will need. Do you need hosting? Will you need help making changes later? Expect lots of questions in response to this question, and keep the conversation going until you're comfortable with the level of service you're being offered.
How Are Updates Handled?
There are lots of updates involved in maintaining a website: Content, software, sometimes a platform or server needs an update, as well. If you've got in-house staff that know how to handle these updates and have the time available to do them, you'll need less service from your designer in the future. If, like many businesses, you'd rather have your designer stay on top of all that for you, make sure that's a service they offer, and find out how pricing works for that support.
Can I Speak To Any Of Your Past Clients?
An experienced, professional designer should have some references you can speak to on your own. Ask whether you can contact some clients they've built sites for in the past, and if you want ongoing support and service, ask for a reference for those services, as well. Designers who do good work have satisfied customers who are happy to share their positive experiences.
Website Strategy And Planning For Your Specific Goals
In the end, the right web designer for your business is the one who understands your brand and business and has the skills and experience to create a design and strategy that supports your specific marketing and sales goals. Think of your consultation meeting as a strategy session, rather than an interview. If you still feel unsure after that session, that's probably the wrong designer for your brand. If you're talking to the right designer for you, you'll leave that meeting with confidence.