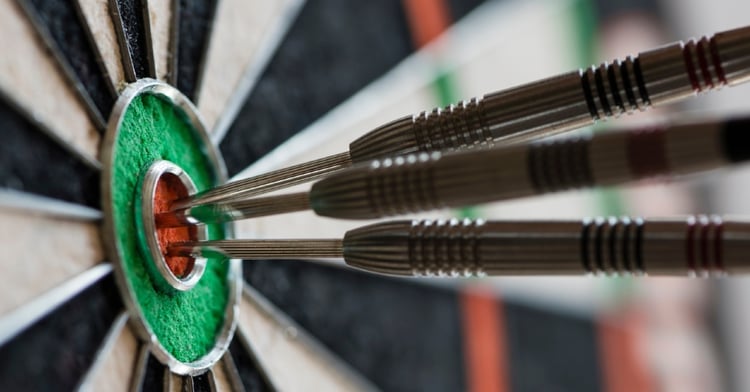 When you begin designing your website you will want it to look great, stand out and work well. But what does that mean? How do you determine if a website looks great and has the desired functionality?
Knowing what you want your website to achieve, its goals, is a fundamental first step when making your website a success.
Why is it So Important to Set Goals?
Goals need to be designed so you can define what outcomes you want from your website. By knowing what you want your website to achieve, you make better decisions on what elements will lead to the desired actions being taken by visitors to your site. A clear set of objectives will help you answer questions such as:
What content should you include on your website?
What is the best structure for the website?
What should visitors be encouraged to do on each web page?
What do you need connected to your website (i.e. email, social media, payment system, marketing automation software, etc.)?
With a clear set of goals, you will also find it easier to monitor and manage results. By comparing your website's performance with your goals, you can assess whether the website requires adjustments in order to meet your desired outcome. Without goals, there is no benchmark for knowing whether your website is a success or not.
How to Create Goals for Your Website
So you know you have to create goals for your website, but how do you go about doing that? Here's how:
Consider Your Organizational Goals
First, you need to know your organization goals. Do you want to increase sales, reduce customer turnover or increase brand awareness? Then, integrate these business goals with your websites goals. For example, if you want to increase sales, set a website goal based on the number of new leads or sales generated.
Consider Your Current Position
Gather current performance data so that you can compare future results with past performance. Your business might have different statistics to monitor depending on your goals, but here are some of the common ones:
How much traffic do you have?
How many of these people are new visitors?
What is the bounce rate?
How many leads are you generating?
What percentage of your leads are converting to sales?
Set Goals Using the SMART Methodology
If you want to achieve success, you'll need to be sure that your goals are SMART. Each goal you set for your website needs to be Specific, Measurable, Attainable, Relevant and Time-bound. These help you to remain focused and ensure you aren't wasting time trying to achieve something that isn't possible.
Examples of SMART goals could include:
Increase visits to the site by 25% ( 1000 per month to 1250 per month) by January 15, 2017.
Increase leads by 30%

(50 per month to 65 per month)

by January 15, 2017.
Increase sales by 200% (3 per month to 9 per month) by January 15, 2017.
Conclusion
Setting goals for your website is not a luxury, it is of vital importance if you want to succeed. It helps by creating a roadmap for designing and building your website. It provides a structure that helps you fulfil business objectives and monitor success as you achieve real business growth.
Set your goals carefully, ensure that they are SMART.
Have you set goals for your website yet? When did you last check if they were working or not?
Let us know in the comments below.
---
---