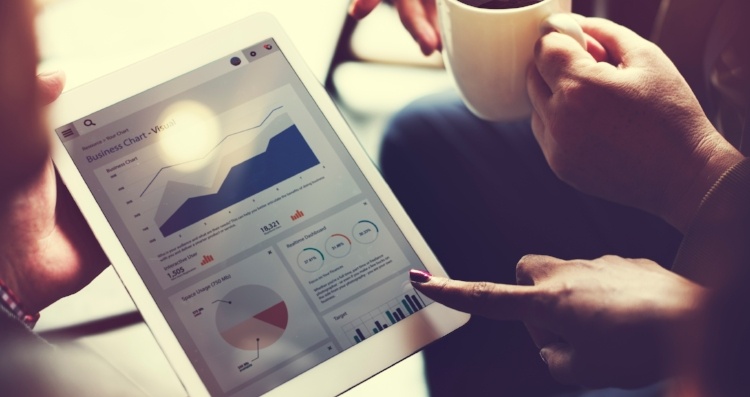 Facebook can be a powerful marketing tool for businesses, but in order to wield that tool effectively, you need to understand what its strengths are, and how to use the myriad of metrics provided to determine what's working and what's not. Many business owners are under the mistaken impression that Facebook page likes are the most important statistic for their accounts. Page likes are important to a point, but in the end, they don't directly equate to leads or sales, and counting them doesn't even tell half the story.
---
How To Use Facebook For Business
Facebook is a platform that is uniquely suited to building brand affinity and engagement with customers and prospects, and the number of people using it is astounding: 38.6 percent of the global online population, and 60.6 percent of the U.S. online population. Your company's website is aimed at providing information on your products or services, and it should create a sales funnel which converts visitors to customers. Much of your webpage is a monologue. Your Facebook page, though, needs to be a conversation. It's a place where your customers and prospects can get to know you, interact with you, and build confidence in your brand through those interactions. Facebook is not the place to push aggressive sales messages, just like a chamber of commerce mixer is no place to walk up to people and shout, "BUY MY THING!"
If you create an interactive environment on your Facebook page and provide your followers value – sometimes that's knowledge; sometimes, it's "feeling their pain"; sometimes, it's saying something funny, profound, or inspirational – those followers will not only keep engaging with your page and content, but they'll market on your behalf by sharing your page with colleagues and friends. When people see their colleagues and friends engaging in conversation on your page, they perceive "social proof" that your brand is valuable and your page is worthwhile, which further adds to your brand exposure and affinity.
Using your business page to create a sense of community among your customers and prospects can also help to generate leads. First, the users who are already following your page are more likely to respond to a lead-generating call like signing up for a content offer or event because you are familiar to them and providing them information beyond sales pitches. Second, when you use targeted Facebook ads, people who are served those ads have the opportunity to land on your business page and find an ongoing discussion among users they are likely to perceive as "their people," which makes them more receptive to your messages, and more likely to take desired actions like visiting your website and signing up for a mailing list. This is the foundation that will allow you to convert Facebook fans into leads.
Facebook Likes Versus Engagement
While Facebook likes do play a part in how widely your content is organically distributed (as opposed to paid distribution), they are far less important than the number of people who engage with your page on a regular basis. First, business pages that have more people interacting with them in general get more organic distribution, while pages that have less engagement have their content actively throttled. Second, specific people who regularly visit your page and reply to posts will receive more of your posts in their personal feeds.
The Rule Of Seven
The Rule of Seven is a marketing principle that has its roots in 1930s Hollywood, where studio executives discovered that they needed to "touch" prospective movie-goers with an advertising message about a film at least seven times before those prospects would take action and buy a ticket. Marketing has come a long way since the '30s, but the Rule of Seven still stands in the age of social media. Your message needs to touch a prospect more than seven times before it sinks in and causes them to take action. Facebook marketing is a very efficient way to make those touches, when you've built an engaged following. Monitor and analyze your Facebook "Page Insights" to learn more about the people who are actively engaging on your page, what posts are working best for you, and what ad campaigns have been most successful.
---
---