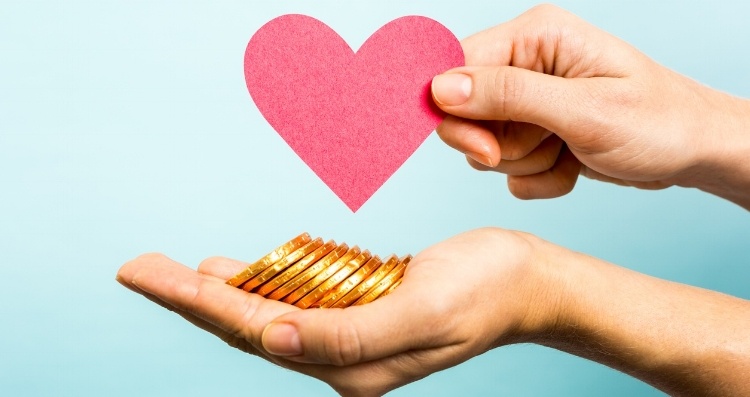 Charitable organizations and non-profits can now use Facebook to raise funds. While many groups may have already been doing this indirectly, say by posting about a fundraiser and then providing a link to donate, Facebook has just eliminated this middle step. The Facebook "one-click" Donate button allows organizations to accept donations right on their Facebook Page.
How Facebook Donate Benefits Charities
The service offers many benefits to charities that utilize Facebook. The Donate button allows users to:
Connect with people who already care about their organization.
Reach new supporters through contributors' networks.
Solicit and collect donations directly on their Page and posts. There is no need for contributors to leave Facebook.
Integrate social media and online fundraising strategies.
View analytics on donations received.
One impressive feature of Donate is the fact that it can be used both by the organization and its champions to raise funds. Champions or donors can add Donate buttons to their own personal posts to help raise money as well!
Getting Started With Facebook Donate
Facebook Donate is simple and easy to set up if you meet certain criteria. Interested organizations must:
Have a verified Facebook Page. Page category must be set to "Non-Profit Organization" only.
Hold current 501(c)(3) status
Be based in the United States
Agree to the Facebook Pages Terms
Sign up! There are two ways to sign up for Facebook Donate: Visit https://nonprofits.fb.com/topic/fundraising-tools/ and select "Apply to use Fundraising Tools" or visit facebook.com/donate/signup to get started. Note: The admin of the page is the only one who can complete the signup process.
Adding The Donate Button To Your Page
Once you've signed up, the Donate button can be added to Pages the same way other call-to-action options are added. Here's how to do it:
Go to your Page's cover photo and click "+ Add a Button".
Choose your call-to-action (i.e. the Donate button).
Click "Create."
Follow the prompts to set donation amounts and the payment options you will accept, like credit cards or PayPal.
Your followers will see the Donate button at the top of your page, right under the cover photo. Once they click on Donate, a popup form will appear and they will be presented with the donation amount and payment options.
That's it! Donors won't be redirected to your website or a third-party donation platform. They will stay in Facebook where they can make a donation and then go right back to reading your page.
Fast Facts About Facebook Donate
Every time someone donates, they are prompted to share and invite their friends to do so as well. Shares and re-shares also contain a donate button.
The donation process is managed entirely by Facebook; no third-party assistance is required.
Facebook does charge a fee for the service. 5% of the organization's donated proceeds are used for payment processing and operational expenses.
Payments are received by the charity in one of two ways:

Through Facebook Payments, or
Through Network for Good's donor advised fund.

Facebook Donate is still in the process of being rolled out and is currently only available to 501C(3) organizations located in the United States.
Donations can be accepted from donors located anywhere in the world.
Learn more about Facebook Donate at https://donations.fb.com/, view this webinar, or sign up at www.facebook.com/donate/signup. Facebook also has a nice FAQ page, here, that may help if you encounter sign-up issues.