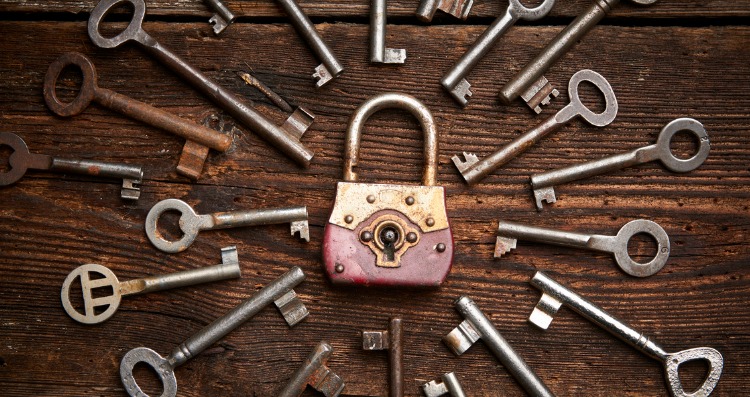 Has this ever happened to you? An employee leaves the company and afterwards you realize they still have access to your social media accounts? It's a pretty common scenario at small businesses because many of them don't have strong social media policies or exit procedures.
If this sounds familiar, you're in the right place. In this post we're going to take a look at what you can do to revoke access to various social media accounts and provide a few tips on strengthening your social media policy.
Managing Social Media Account Access
It's important to revoke an ex-employee's access to your social media account before they leave. You never want anyone who is not employed by the company to have access to social accounts; there's no limit to the havoc they can create and the impact that could have on your image. This is doubly important if the ex-employee is unhappy with the company.
We'd also like to emphasize the need for more than one person to have administrative access to business social media accounts. There's no telling when someone will be ill, quit, or even just be unavailable to address social media needs. Having at least two people with admin authority reduces the likelihood that you'll ever be unable to access your business account.
Keep in mind that your social media admins don't have to use their personal business contact information to create and manage the accounts. In fact, they shouldn't! Create a dummy account that is strictly associated with the company, not any particular employee, and use that to manage your accounts.
How To Regain Access To Social Accounts
We'll take a look at several different social media platforms individually and explain how to regain access to your business accounts if the person who used to manage the account is no longer available.
Facebook. If you have access to the account, either through your own profile or through another employee's profile, the first thing to do is remove the ex-employee as a page administrator. This can be done under Settings - Page Roles.
If you have been locked out of the account entirely, the process is more complicated.
Visit the Facebook Recover page and enter and email or phone number associated with the account. You can even use your Facebook username in a pinch.
Once the account has been identified, a screen will display a profile summary that includes a contact phone number and/or email. If you still have access to these numbers/emails click Continue. You will be sent a security code that allows you to reset your account password and regain access to your account.
If you do not have access to the email/phone number on the profile summary, click the "No longer have access…" link and enter new contact information. Facebook will use this new information to contact you about regaining access to the account.
Google+. Google offers several different roles in the management of a page. There is the Google+ Page Owner, the Page Manager, and Community Managers. These may be all the same person or multiple, different people. The Owner has access to information, such as passwords, along with the abilities to delete the account and add managers.
It is recommended that the Owner be registered using an official company email address (not an employee company email or a personal email) and phone number so the account isn't tied to just one person; this also has the added benefit of appearing more authoritative to Google and, hence, better for SEO purposes. However, if you've been locked out of your account, that best practice wasn't followed. The best way to rectify this is to claim ownership of the account.
Here's what to do:
Visit Google My Business and sign in either with the existing login information or create a new account.
Search for your business name and click on it when you find it. Confirm that you are authorized to manage the business.
You'll be given an option to verify the business. Choose the option that best meets your needs:
Requesting a postcard
By phone call or text
Email
Instant verification
Video verification
Once verified, you'll have Owner access to the account.
If you receive the message "Someone else has already verified this listing", click Request Ownership and follow the instructions to reclaim your business.
One thing to keep in mind is that Google's process is not immediate. It can take as long as two weeks for the verification process to be completed and ownership to be transferred back to you. Ideally, it would be better to get the login information back from your ex-employee, delete that person's access and change ownership than to have to re-establish your claim to the account. But, if it's too late for that, you'll have to jump through these hoops.
LinkedIn. The Company Page Admin has control over a business' LinkedIn page. To become the Page Admin, you'll need to meet the following LinkedIn criteria, which are tied very heavily to your personal LinkedIn account:
A current company employee and your position is on your personal profile.
A company email address is one of the confirmed email addresses on your LinkedIn account.
Your personal profile is associated with the business.
Your company's email domain is unique to the company.
Your personal profile must be more than 50% complete.
You must have several connections (usually a minimum of 10).
If you meet the criteria, you can then apply to be the Company Page Admin by:
Visiting your company's LinkedIn page. You'll see a message such as "Want to help manage this page? Ask an admin for access." Unfortunately, you'll need to connect with the current Admin, so send a LinkedIn request to the person. Hopefully, they will accept your request and you can take over management of the page.
If you can't connect with the current admin or they reject your request, the best course of action is to contact LinkedIn support at customerservice@linkedin.com or via Twitter at https://twitter.com/LinkedInHelp/. Explain the situation and ask for help changing the Page Admin.
Pinterest. Pinterest currently only allows one admin per business page and Pinterest only allows a single email address per account. This makes it difficult to transfer ownership. Depending on your situation, there are a couple of different options available to you:
You have access to the email associated with the account but not the password login.

The simplest way to regain control of the account is to request a password reset. To do this you'll need to provide your business name, username, or the email address associated with the account. You'll receive an email with instructions on how to reset the password.

You don't have access to the email address used.

Open a new account with a valid email address.
Copy and paste all pins. Pinterest doesn't have a way to transfer or move multiple Pins, so you'll need to manually Pin each Pin.
Quick Tips To Retain Control Of Your Social Accounts In The Future
To protect yourself from future headaches associated with transferring account ownerships implement these policies:
Record all social media account email addresses and passwords and who has access to the accounts.
Limit the number of account admins. Limit ownership to very high-level people in the organization. In the case of small businesses, the business owner is the best person for the job. Then, assign subordinates roles as editors, managers, or collaborators, depending on the platform.
Practice password best practices. Use the same password best practices for your business as you use in your personal life. Change passwords regularly. Don't use the same password for multiple accounts. Add two-factor authentication, if available.
Add account access to your exit policy. As part of the exit interview and the turning in of keys and uniforms, add social media access to the exit program. Maybe that is changing all the passwords; maybe it is simply striking the person from your list of those with access; maybe it is removing them and their email addresses from the accounts. The point is to be aware that employees may have access to your accounts and to take steps to remove that access.