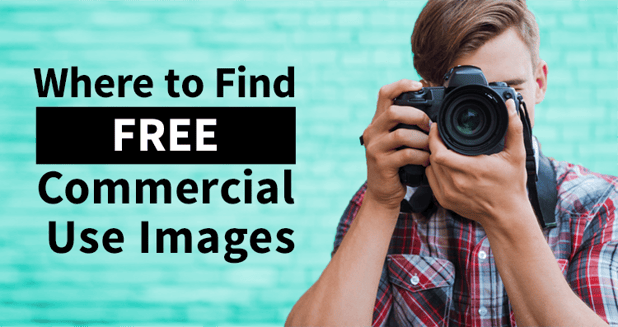 Decent, free stock photo sites used to be few and far between, but that's no longer the case. Today, the web is teeming with some really great places to get professional graphics and images that will spruce up anything from a newsletter to a website. Here are a few free stock photo sites that are worth a look.
Giving Credit Where Credit Is Due
Before we dive into the sites, we want to take a moment to talk about the need to use only images that you have been legally authorized to use. Even if you find the perfect image through a Google search, don't download it and use it as your own without first finding out if you are allowed to do so. The last thing you want to do is be slapped with a copyright infringement lawsuit for using images without permission.
All of the sites we've listed below allow the use of their images for both private and commercial use, but that isn't always the case. Always check the use restrictions and licensing agreements before using an image to ensure it is legal to do so.
4 Free Stock Photo Sites That We Love
Pixabay. Pixabay boasts over 1 million stock photos, vectors, and art illustrations - and they are all free! With so many professional graphics available, there's a good chance Pixabay will have what you need. Pixabay images are all released free of copyrights. That means you can use them in any way you like (even for commercial applications!) without having to worry about attribution.
Unsplash. Unsplash is the place to go for artsy, unique, and simply gorgeous photo images. This community of photographers has offered up over 200,000 digital photos for free use. We love the community feel of Unsplash. You can follow your favorite photographers, create collections, search by subject matter, or subscribe to received new images delivered straight to your inbox. All images are free to use and require no attribution.
Death to the Stock Photo. While the name may draw you in, it's the photos that keep you on the site. You can choose to have fresh images delivered to your inbox every month or join the community for $15/month and have unlimited access to the entire library. You can use the images without attribution however you'd like, with certain restrictions. Read Death to Stock Photo's license agreement here.
StockSnap. StockSnap has an excellent selection of beautiful images and is constantly adding more. StockSnap also has extremely helpful search features. It's very easy to browse images on the site or search for specific content. We especially like how the site tracks views and downloads so you can see which images are the most popular or most recently added. All images are available in the public domain so no attribution is required.
No More Cheesy Images
These are just four great stock photo sites. There are hundreds more. You can even find sites that cater to specific industries or content. While we're glad to see cheesy stock photos replaced with some really incredible images, what we like most about many of these sites is the community they create between photographers and graphic designers. It's a win-win for both sides. Artists get to see their work used and promoted and designers gain greater access to modern, high-quality, and professional graphics.