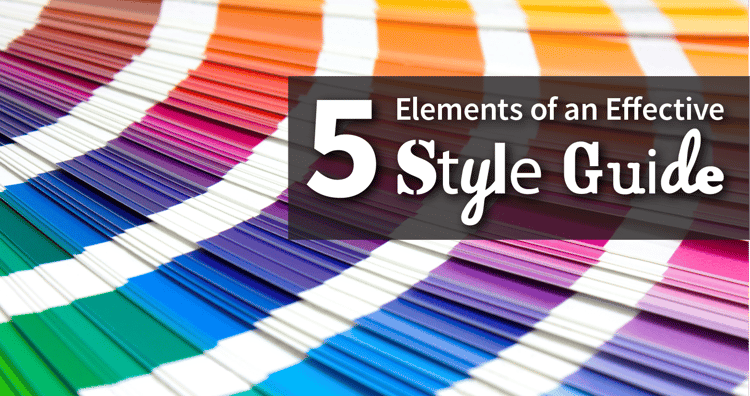 A brand style guide dictates your company's signature. It helps to ensure that your brand is not only unique, but also consistent across all types of media. From printed marketing collateral and television ads to website landing pages and email engagement campaigns, it guarantees that no design element deviates from your defined style.
Your brand impacts how your audience perceives your company. It influences whether they recognize and trust you, and ultimately whether they buy from you.
It boils down to a single crucial trait: consistency.
Why You Need To Create A Brand Style Guide
In 2012, McKinsey & Co. did a study examining the extent to which a company's brand influenced purchase decisions. The researchers found that branding was used by buyers to assess a company's reputation and that reputation played a major role in those buyers' decision-making process.
One of the most common branding mistakes made by today's companies is to allow their respective brands to become misaligned across multiple channels. For example, their online ads look different from their print ads. Their social media footprint looks different from their landing pages. Their emails look different from their in-store signage.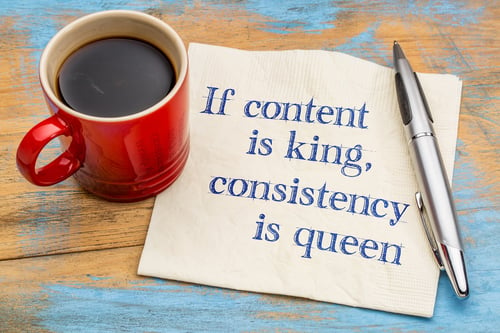 A brand style guide eliminates this problem. It ensures that your brand will be consistent regardless of where your audience sees it. And that can mean the difference between earning their trust and business and losing them to a competitor.
Building a brand style guide isn't difficult. Here are the five most important elements to address.
1. Logo
Your guide should detail where your logo is to be used and how it should be displayed in a variety of circumstances. For example:
How large should it be?
Should it appear in color or black and white?
What type of background should be used?
How much white space should appear around your logo?
Are there circumstances where you might require a reversed logo? If so, what are they?
What are the correct proportions for your logo?
Your guide should eliminate guesswork.
2. Color Palette

Your brand identity should be closely associated with a limited range of colors. For example, consider the use of green by Starbucks, red by Target, and blue by Chase Bank. These companies are largely defined by their chosen colors.
Your style guide will specify your brand's color palette. It will detail which colors should be used along with how they're to be used.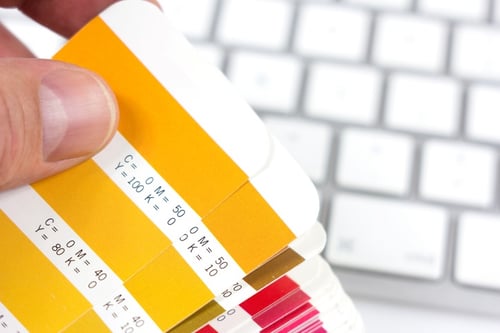 It's not enough to simply name the colors when creating your brand style guide. That's imprecise. Instead, use their alphanumeric values based on the media on which they'll appear:
CMYK (print)
RGB (online and other digital media)
Pantone (print, fabrics, plastic)
3. Fonts And Typography
The typefaces and fonts you use will have an immediate impact on how your audience perceives your brand. It's important to stick with no more than a few.
In your guide (your "brand bible"), define which fonts to use and when to use them. For example, you might choose an easy-to-read serif font for print and a bold sans serif font for online media.
One of the advantages of using a single typeface family is that all of the fonts included in it will have commonalities. That increases your audience's perception of consistency.
If you intend to use a nontraditional font, select a backup. That way, if the former isn't available, the latter can be used in its place.

4. Brand Values
Your company's values guide its actions. They communicate your mission and vision as well as the factors that contribute to your decisions. Together, these values comprise your organization's compass.
A good brand style guide will itemize each value you consider to be an integral part of your company's operation. It will detail how these values should be expressed in every element of your brand.
5. Imagery
Nothing grabs attention more effectively than an engaging image or photograph. But as with every element discussed thus far, it's important that the imagery you use, whether in print or online, is consistent.
Your style guide should identify the types of images that accompany your marketing materials. For example:
Will your images and photos appear in full color or black and white?
Should they show faces, and if so, should those faces be smiling or pensive?
What level of contrast should appear in your company's imagery?
Will the use of stock photos and clip art be acceptable? If so, when?
There's more to developing a comprehensive brand style guide. For example, your guide should specify details about the use of graphics, the appearance of links and buttons on your website, and the tone of the language (e.g. formal vs. conversational) used in your materials.
Having said that, you need to start somewhere. If you haven't yet created a brand style guide for your organization, start with the five elements outlined above. Get the first building blocks in place, then gradually add other details. When you've completed your style guide, you'll be able to hand it over to any designer, printer, or publication with confidence that your brand will remain consistent across all channels.